iSurvey World is looking for new members from various countries to participate in their paid survey program. Rather than do a separate post for each, as there are quite a few, we've listed all available panels below.
Here is a list of countries where they are looking to recruit new members, just click on the link relevant to your country to get more info or to join. Clicking on a link not relevant to your country may redirect you to another paid survey site that is:
iSurvey World obviously have survey quotas to fill from these specific demographics. Other countries can join, but these seem to be the countries that they are most eager to recruit new members.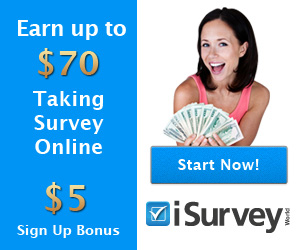 US Version of iSurvey World
Each survey you receive will be in line with your interests that you will have entered when joining. They will send you a notification via email when there is a new survey for you to take. Alternately, you can log in to your account and see what is available.
Most surveys they send you will take roughly 10-20 minutes to complete, sometimes even less. It will be clearly stated how long each survey takes before you start.
You can redeem your rewards as cash via PayPal. Just go to the 'Redeem' section with your account to see the full list of redemptions available. They state most redemptions will be completed within 3-4 weeks. As this post covers multiple countries, there may be different options depending on where you live.

German Version of iSurvey World