Valued Opinions NZ is a service which rewards you for taking part in market research surveys. These surveys will be sent to you via the email address you enter when joining, or will appear on your member dashboard in your account.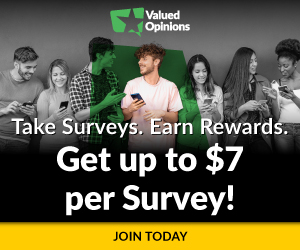 By clicking the survey link within the email or the "Start Survey" button on your dashboard, you will be taken to the online survey where you can fill in your responses. These surveys are usually paid between $0.5 and $4, but some more extensive surveys can pay you up to $7.
Surveys will vary in length, but will typically take less than 15 or 20 minutes to complete. Each survey invite will tell you how long it should take, and the survey deadline to respond.
Keep your profile up to date, as this will increase your chances of getting invited to surveys that are of interest to you.
When you have successfully completed a survey, your account should be credited automatically. Except maybe for complex studies such as diary studies and focus groups which may take up to 6 weeks.
Once your account reaches $10 you can redeem from an array of reward options. You can see what is available in the 'Rewards' area of your account. They list some of New Zealand's leading retailers and charities to provide you with a variety of reward choices. 
Membership is always free. Don't forget this version of the survey panel is open to residents from New Zealand only!
To get more info or to join visit Valued Opinions New Zealand