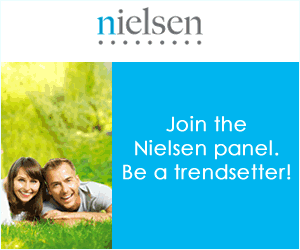 Joining the Nielsen online panel is easy, and your participation is important to helping them understand how the Web works. Complete the form, and click to download a small piece of safe, secure software. Then, go about your everyday online routine – and you're automatically earning rewards right away.
They may also send invitations for you to participate in some short surveys. Members who have opted for premium membership will be periodically asked via a message prompt to identify who in their household is using the computer. Your participation in the Internet panel is not contingent on your participation in the surveys.
New Zealand Residents ONLY.
Get more info/join: Neilsen Digital Voice New Zealand