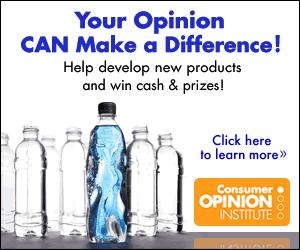 Share your opinion with businesses about products, services and issues and get an opportunity to earn cash and prizes for taking surveys.

Consumer Opinion Panel is slightly different in that not only can you complete online surveys but also via US mail (usually about twice per month) depending on your interests.  Each survey will take between 10 and 20 minutes to complete.

The incentive you receive for your participation varies depending on the survey topic and length. Usually when a survey is sent to you through the US Mail, they will include $1-$5 for your participation. For online surveys they will let you know the reward in the email invitations.

They are currently looking for residents in the US only with the demographic of Males aged 18-54 and Females aged 18-24.
Get more info/join: Consumer Opinion Panel