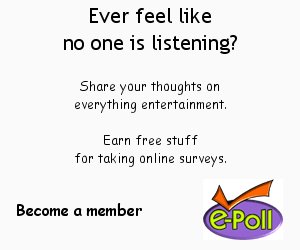 When you become an E-Poll member, they will send you email invitations to take surveys as they become available.

Your first survey, worth 100 points, is available after you sign up, just follow the activation email instructions.  Future survey invitations will be emailed to you at random times.  The best way to ensure that you will receive the most surveys is to keep your profile information accurate and up-to-date.

Earn points for every survey you take and then use your points to exchange them for cash into your PayPal account or you can use your points to earn gift cards for major retailers such as: Best Buy, Starbucks, Walmart, GameStop, Amazon.com and more.  You can even opt to donate your earnings to charity.

Open to residents from the US only.
Get more info/join: E-Poll